Game 2016.11: Tigers at Astros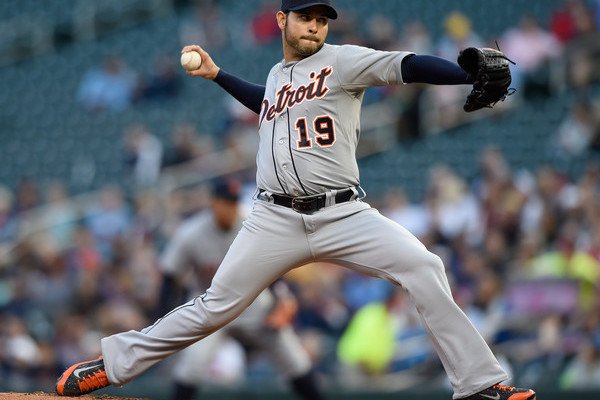 Despite the abundance of inconveniences posed by the two toddlers who dominate my house, I was able to watch most of this game. A few observations:
1) Topping out a 94 on his FB is going to make for a long season for JV. He's throwing it less and less, with good cause, but man, he's gotta hit 95/96 on occasion. He doesn't have the command to just "pitch."
2) Props to the pen. 3 IP, 1 H, 2 Ks. That was a dominant pen. Good to have Wilson back.
3) The Tigers had 16 baserunners and went 2-12 with RISP. This was a hot topic last year, but as I pointed out, we were decent w/RISP last year (.265/.768 OPS). If they continue to put men on base like that, they'll win more than they lose.
4) I think that when Castellanos was thrown out at 3rd, it should have been a ground rule double. The center fielder put up his arms. Castellanos was running all the way, but I'm wondering if he figured he had nothing to lose. Not sure what the rule is there on when an OFer signals like that.
5) Cabrera is going to be just fine.
Sanchez takes the mound in today's rubber match. Game preview here.