Game 2016.10: Tigers at Astros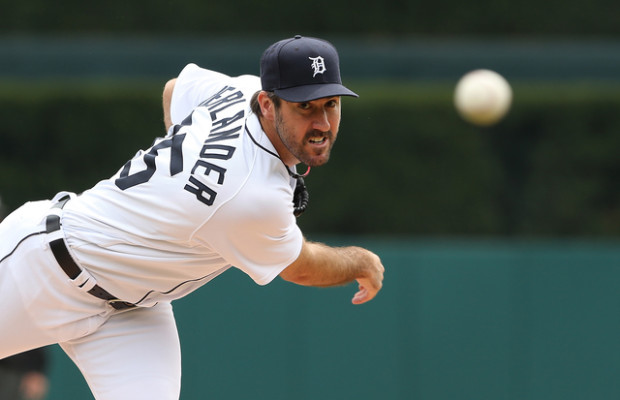 Well, we're one inning (1/9th) into the season, and we're 3 games over. I'll take it. Play anywhere close to like this for the remainder of the season, and there will be October baseball.
Now, it's early, but let's take a look at a few of the key concerns coming into the season:
1) The bullpen – the bullpen has been less than stellar. The pen ERA is 3.34, but the WHIP is 1.48 and BAA is .301. Those peripheral stats are cause for concern. We'll revisit after another 9 games.
2) Verlander – JV has been downright awful. It's only 2 starts, but 7 Ks to 4 BBs in 10.1 IPs is a concern. WAAAAAY too many flyballs (.38 GO/AO). Today is important.
3) VMart – VMart could use a few more hits, but the power looks to be there. So far so good.
4) Bottom of the rotation – Pelfrey was fantastic yesterday, and about what we expected in his first start. Greene was solid in his only start thus far. Too early to tell.
The DTW faithful generally find it easier to complain than to praise, but that's what the site is here for. There are going to be many worse "innings" than 6-3, so I'm thrilled with the start.
Alex Wilson back up, Farmer down.
JV climbs the hill shortly. Baseball Reference Game Preview here.
1. 2B Ian Kinsler
2. LF Justin Upton
3. 1B Miguel Cabrera
4. DH Victor Martinez
5. RF J.D. Martinez
6. 3B Nick Castellanos
7. C Jarrod Saltalamacchia
8. CF Anthony Gose
9. SS Jose Iglesias