Game 2015.113: Tigers at Royals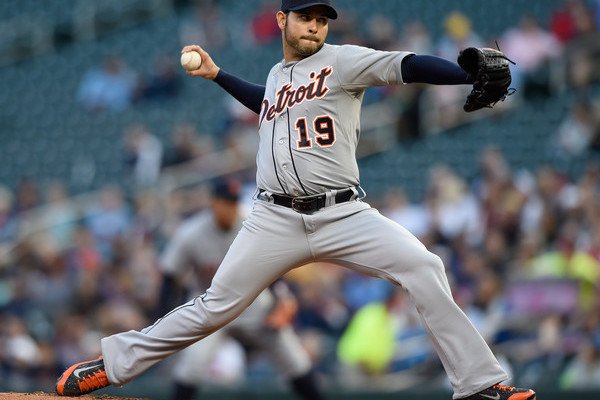 It looked like another blowout in the making yesterday with Boyd's first inning, but he pulled it together and ended up pitching a good game, and giving Detroit a chance to win. Unfortunately: Johnny Cueto vs. Detroit bats. Even Ian Kinsler was blanked.
You know Norris and Boyd have a little bit of a competition with each other. Boyd just pulled in front.
Brad Ausmus complained about Johnny Cueto's delivery both during and after the game, which provoked a huge shrug.
In other, more interesting news, Miguel Cabrera is fixing to come back. Apparently there was a rehab assignment discussed, but Cabrera says he doesn't do no rehab.
In preparation for Cabrera's return, Tom Gorzelanny pitched batting practice to him. These things write themselves sometimes.
Today's First Time We've Seen This One Lineup:

Anthony Gose, CF
Jose Iglesias, SS
Ian Kinsler, 2B
Victor Martinez, DH
JD Martinez, RF
Tyler Collins, LF
James McCann, C
Jefrey Marte, 1B
Andrew Romine, 3B
Last night McCann and Iglesias both out, tonight both in. They are now forever linked.