Game 2015.89: Orioles at Tigers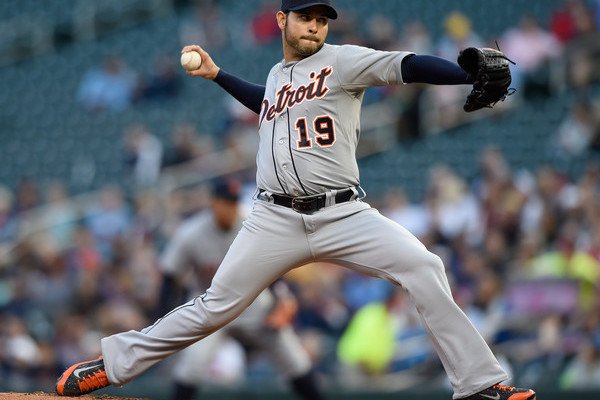 Well, the All Star break has come and gone, and the Tigers unfortunately find themselves in limbo, as they are not so far out of the race that it's apparent to everyone that they need to sell, but this team simply isn't going to compete with Kansas City, or much of the other elite AL teams for that matter. There's a lot of talk about the next 10 days being crucial, and if they win 10 straight I might get excited. But let's all be honest here.
Krauss on paternity leave, Dixon Machado up for a 2nd stint.
Tonight's Lineup (career numbers v. Ubaldo Jimenez)
Ian Kinsler, 2B (4-for-17, 3 doubles, 3 walks, 3 K's)
Yoenis Cespedes, LF (3-for-7, HR, 2 walks, K)
Victor Martinez, DH (8-for-24, double, 3 HR, walk, 4 K's)
J.D. Martinez, RF (0-for-4, walk, K)
Nick Castellanos, 3B (0-for-2, K)
Alex Avila, 1B (5-for-23, double, HR, 8 walks, 8 K's)
James McCann, C
Jose Iglesias, SS
Anthony Gose, CF (0-for-3, walk, K)