Game 2015.68: Tigers at Yankees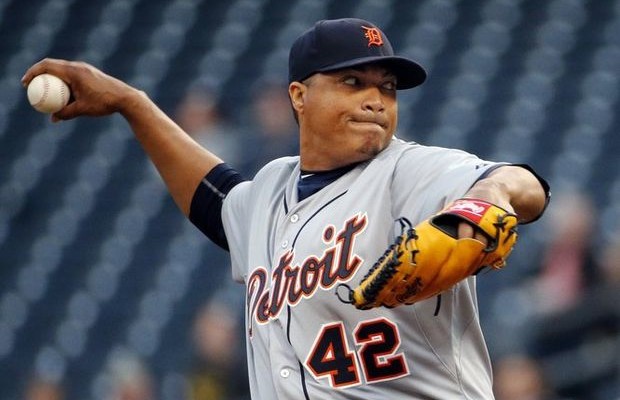 Well, at least all that Alex Rodriguez stuff is over, which is the best thing I have to say about last night's game. In other news, there have been murmurings about the Tigers and Reds and Johnny Cueto. Why would the Reds trade Cueto? Because his contract is up after this season, and the Reds have no intention of paying a Kershaw/Scherzer salary, no matter how deserved. I have no sense of what the Tigers would have to give up for a one-season rental, but Jason Beck said that the Reds had scouts checking out Detroit's AA Erie team.
Cueto would fit right in with the 1-2 Runs-a-Game Tigers: he has had some of the worst run support in the NL, which is why he is only 4-4 despite a 2.98 ERA.
Tonight's Still Over .500 Lineup:
Anthony Gose, CF
Ian Kinsler, 2B
Miguel Cabrera, 1B
Victor Martinez, DH
Yoenis Cespedes, LF
JD Martinez, RF
James McCann, C
Andrew Romine, 3B
Jose Iglesias, SS
Well, at least we get a night off from gnashing our teeth about Castellanos .