Game 2015.67: Tigers at Yankees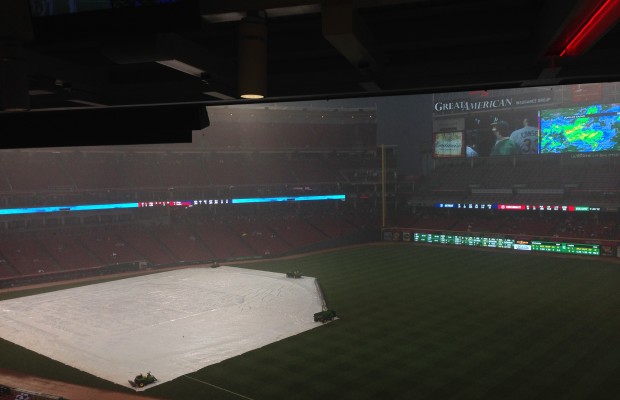 After a whole lot of rain in Cincinnati, some of which I wore personally, the Tigers should have a dry evening in New York. Justin Verlander will be pushed back after the rainout last night and get the start. The game will be broadcast on the MLB Network, but don't think that ESPN won't be cutting in each time Alex Rodriguez comes up to the plate, since A-Rod now has 2,999 base hits.
The big news for us Detroit fans though will be the return of Victor Martinez, who is back in his accustomed clean-up spot in the lineup. The activation of Martinez means the return of Tyler Collins to Toledo. Collins did a reasonable job filling in, leaving with a .275 BA / .805 OPS, and will probably be seen again at some point this season. I expect it to take a little while for V-Mart to get up to speed (OK, maybe that is a bad phrase to use with him), but with V-Mart back and Verlander on the mound tonight's Tigers lineup is back to looking like the one we expected to be watching this season.
Tonight's Biting the Big Apple Lineup:
Anthony Gose, CF
Ian Kinsler, 2B
Miguel Cabrera, 1B
Victor Martinez, DH
Yoenis Cespedes, LF
JD Martinez, RF
Nick Castellanos, 3B
Bryan Holaday, C
Jose Iglesias, SS