Game 2015.62: Indians at Tigers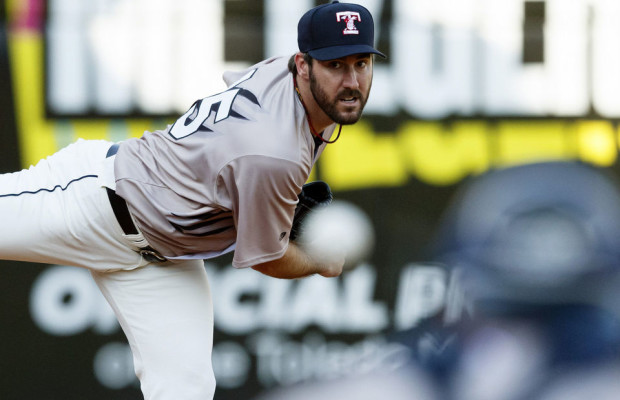 I'll be glued to the radio for today's broadcast. Of course I'd like for the Tigers to win, but I'm much more interested to see how JV pitches. If we can get 6 innings and 3 or less runs, I'll be pleased. Getting through the first two innings will be crucial. Chris Iott of MLive did a story today which explained that one of JV's biggest problems last year was pitching behind in the count. OPS in these situations ballooned in 2014 relative to his career. I can't help but wonder if this is b/c hitters could, for the first time, sit on his fastball.
Back in February I did some comparisons between JV and other similar pitchers in an attempt to forecast what the rest of Verlander's career might look like. There is still a very good chance for him to be dominant, but we all need to understand that the fastball velocity is likely never coming back. As a result, he has to be better early in at bats, and the curve and change have to be better. He'll still have days where he strikes out 10+, but I don't think he has the arm strength to throw fireballs forever like a Ryan or Clemens.
Are you guys following what's going on with the All Star game voting? Currently 7 Royals for the AL, and 4 Cardinals for the NL, are leading their respective positions. Technology has enabled teams and fans to legally rig the system. If anything, I wish they would get rid of the dumb home field advantage rule. It's an exhibition, no one cares. In fact, the All Star game is upsetting to me b/c it means nearly a full week of no real baseball. I'd be more interested if they would let the mascots play each other.
Lineups: (career numbers off Carrasco)
Rajai Davis, DH (3-for-12, double, triple, 2 K's)
Ian Kinsler, 2B (7-for-19, 3 doubles, walk, 4 K's)
Miguel Cabrera, 1B (8-for-21, double, HR, 3 walks, 5 K's)
Yoenis Cespedes, LF (1-for-3, walk, K)
J.D. Martinez, RF (4-for-13, double, HR, 2 K's)
Nick Castellanos, 3B (3-for-8, 2 walks, 4 K's)
James McCann, C (0-for-2)
Jose Iglesias, SS (2-for-3, K)
Anthony Gose, CF