Game 2015.30: Royals at Tigers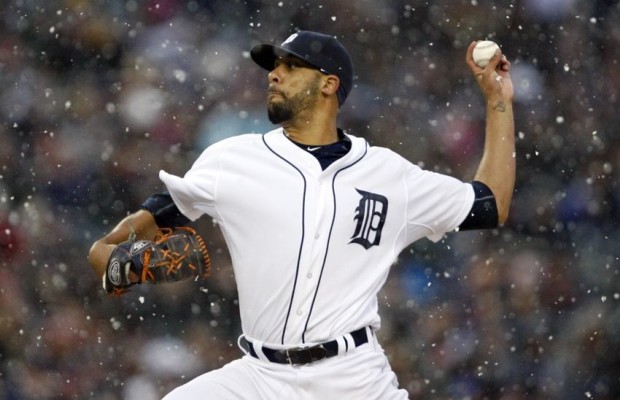 Well, here we are, the 2nd big Tigers-Royals series of the season. The last time they played the Royals crushed the Tigers the first two games, then the Tigers valiantly saved a series split behind great pitching by Price and Sanchez. And guess what? The way the rotation lines up the Tigers lead off with Price and Sanchez, so I'm looking for a better start to this series.
It's hard to say enough about what Kyle Lobstein did last night. For a #6 starter for the team, he has been far beyond what anyone could have realistically expected. Most importantly, he has pitched efficiently, logging 7-plus innings for 3 consecutive starts now, and sparing us for the horror of the Blowpen attack. Thumbs up for the Lobster.
Right-handed Victor Martinez is in full Dr. Jekyll mode now, banging out hits while the left-handed Mr. Hyde, well, makes you want to hide. So tonight he will try batting right-handed against the right-handed Ventura. Just kidding! Because, you know, he's a switch-hitter.
In other news, the JD Martinez bat has been seen displayed on milk cartons in the Detroit area.
Tonight's Royal Pain Lineup:
Anthony Gose, CF
Ian Kinsler, 2B
Miguel Cabrera, 1B
Victor Martinez, D
Yoenis Cespedes, LF
JD Martinez, RF
Alex Avila, C James McCann, C
Nick Castellanos, 3B
Andrew Romine, SS
Jose Iglesias is still all groinish. Moustakas is out for KC with family issues; let's wish him well.
Avila was announced as the catcher in the official lineup, and yet…that guy behind the plate is McCann. Hmm.
I did not know that: Anthony Gose is the 4th most valuable Tiger in terms of WAR, after Miguel Cabrera, Ian Kinsler, and Jose Iglesias. Pretty impressive for a platoon player!