Game 2015.29: Tigers at White Sox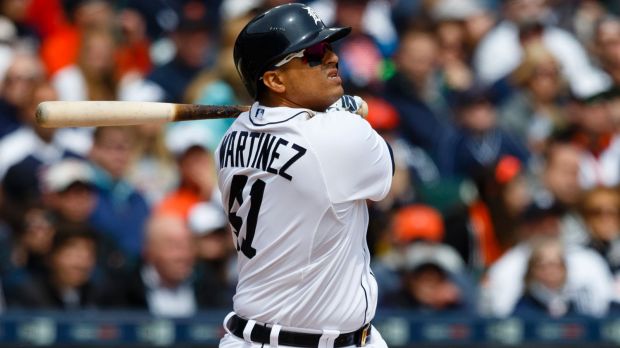 And so the Blowpen, that creature that was almost starting to seem like a myth, rears its ugly head.
In retrospect, you could see this coming by the third inning.
Simon was holding off the White Sox, but very inefficiently, up to 60 pitches before he got the 2nd out of the inning. Clearly this was going to be a game where the bullpen would be a factor. Unfortunately, in Tuesday's game Shane Greene couldn't even make it through the 3rd, and the bullpen pitched the majority of the game. This left Al Alburquerque, Tom Gorzelanny, and Joba Chamberlain as the only real options for the Tigers, and with the dangerous right-handers in the Chicago lineup, and the struggles of Alburquerque, it's hard to argue with the choice to go to Chamberlain.
Why he didn't pull him when he was getting bombed is a mystery I can't solve.
Oh yeah, Joba Chamberlain, he's still on the team, right? When is the last time he pitched, anyway? (He got 2 batters on May 1 against KC). Joba was doing OK up until tonight. But he'd never gone as long as 4 games without an appearance. I know it seems that Ausmus didn't get him out in time, but it all happened pretty fast. I do think that we may have a case of bullpen mismanagement though: surely, if you have a guy that you are going to trust to take over in a close game, you can't let him sit for a week.
Last season Chamberlain appeared 68 times, and only 8 of them were with 4 days or more rest, and the majority of them with 0-2 days rest.
Alburquerque, by the way, has been battling sinus problems, which seems like a lame excuse for bad pitching. Then again, do any of you remember how we ended up getting him in the first place? Colorado gave up on him; besides struggling on the mound he had been struggling with headaches. The Tigers grabbed him and he got what was described as "serious dental problems" fixed, and went on to be a great reliever for Detroit.
Despite the disappointing blowpen appearance, we may look back on this game as a turning point, in a good way: Victor hit a home run. Is V-Mart back (at least right-handed)? I won't miss that Inge-Mart guy.
Today's Can't Let These Clowns Sweep Us Lineup:

Rajai Davis, CF
Ian Kinsler, 2B
Miguel Cabrera, 1B
Victor Martinez, DH
Yoenis Cespedes, LF
JD Martinez, RF
Nick Castellanos, 3B
Alex Avila, C
Hernan Perez, SS
Iglesias gets another day off. Troubling.