Game 2014.24: Tigers at Royals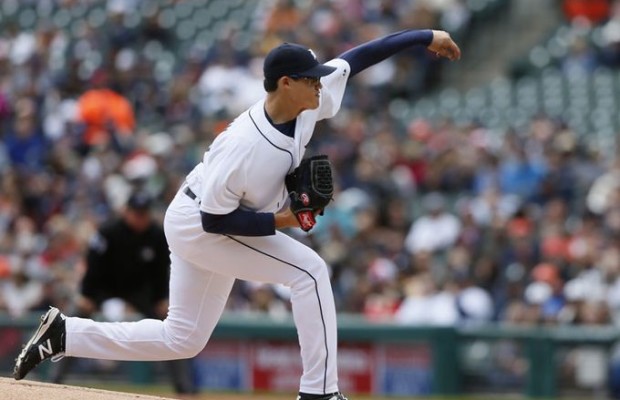 The Royals sure did assert themselves early and often last night, as the back two of the Tigers rotation has now taken successive beatings for the first time all season. Key words there being first time. There is a reason why Greene and Simon are at the back of our rotation, so games like yesterday will happen from time to time.
I'm curious to see how the Tigers respond tonight after being pounded in the first big hype game of the year.
The Lobster gets the start tonight against fill-in Chris Young. Young has been a starter most of his career, but this will be his first start of the season for the Royals.
Baseball Reference game preview here.
1. Gose, CF
2. Kinsler, 2B
3. Cabrera, 1B
4. Martinez V, DH
5. Martinez J.D., RF
6. Cespedes, LF
7. Avila, C
8. Castellanos, 3B
9. Igleseias, SS (he happens to lead the team in BA, by the way)