Game 2015.5: Tigers at Indians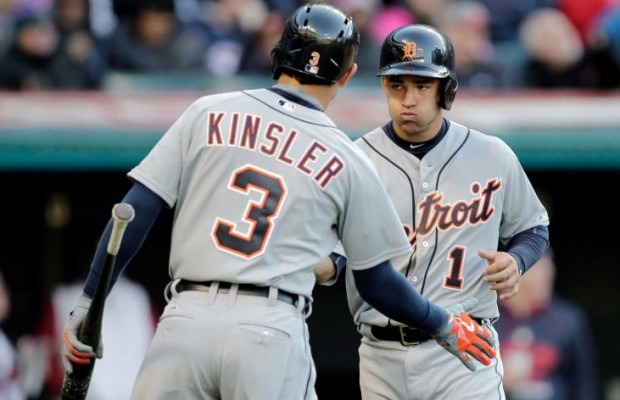 The Tigers doubled up the Indians last night to move to 4-0, which is becoming custom around here. This marks the third time in four years that the Tigers have started off 4-0. Can't really complain about that.
Now, again, it is early, but there is a lot to like about this history-making 4-0 start. The pitching has been tremendous, the hitting has been awesome, and yesterday afternoon, the Tigers faced staved off the club's first bit of adversity. After buidling a 5-0 lead, the Indians rattled off 5 straight hits with one out in the 6th to get as close as 5-3. Al Al came in with runners on 1st and 2nd, and after starting the count 1-2, saw Gomes work the count to 3-2. Walking Gomes would have put the go ahead run on 1st and sent the home crowd into an opening day frenzy. But Gomes bounced into a not so routine double play on the next pitch, and then the Tigers took advantage of Indians' miscues in the top of the 7th to get to 8-3. The Indians got another in the 8th to get to the final of 8-4.
Every game has a critical moment or two which serves as a pivot point for the outcome. I believe that the Alburquerque pitch on 3-2 to induce a double play was the one yesterday.
The Indians moved up Kluber, so we get a matchup of Price v. Kluber this afternoon. Should be great.
Hope you're enjoying your Saturday.