Game 2014.148: Indians at Tigers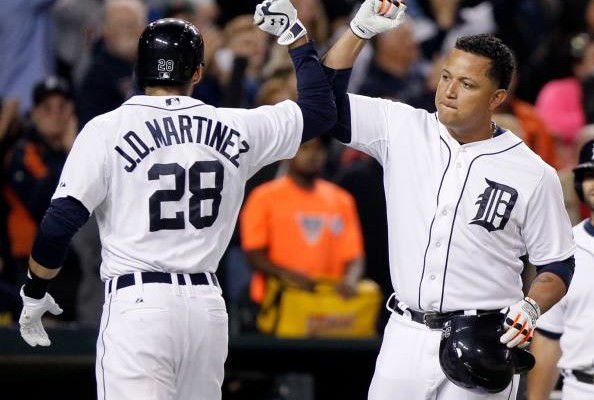 Ah, back in first again, it feels nice. Kyle Lobstein will try to keep it that way. So far the Tigers have won all 3 of The Lobster's starts, although Lobstein only got 1 W out of the deal (the other 2 were poached by Phil Coke after the bullpen blew the lead). Lobstein has been more than one could ask for for a fill-in starter, with a 2.78 ERA and a 1.191 WHIP.
(Speaking of which, Anibal Sanchez is long-tossing today, with a mound session scheduled for Monday).
Salazar takes the mound for the Indians. JD Martinez will try to avenge himself for the golden sombrero Salazar crowned him with on September 3rd.
Today's First-Place Lineup:
Kinsler, 2B
Hunter, RF
Cabrera, 1B
V Martinez, DH
J Martinez, LF
Avila, C
Castellanos, 3B
Romine, SS
Davis, CF