Game 2014.143: Giants at Tigers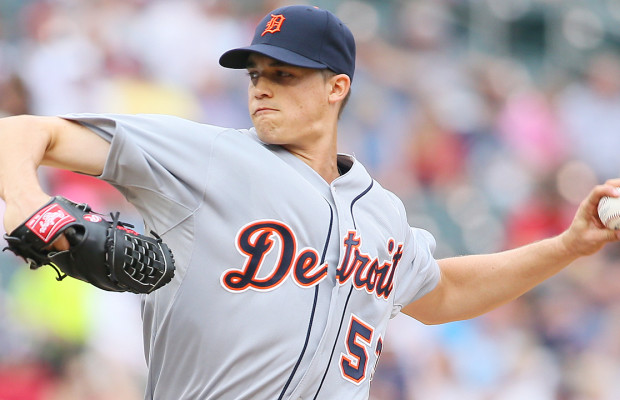 These last two games may have put the Tigers up against the ropes, but they were not a knockout blow. The Tigers have played well enough this season to still control their own destiny with 20 games left to play in the season.
As I write this, the Royals are up 2-0 in the 4th against the Yankees, but the Tigers wills start tonight's game knowing whether the Royals will be up 2.5 or 1.5 at game time, with the possible Tiger scenarios being back 3, back 2, or back 1. Remember that the Royals still have to tidy up a game against the Indians where they will be down by 3 in the bottom of the 10th, so more than likely, there is another 1/2 game that the Tigers will pick up. But all that is to say that if the Tigers take care of business, they can be in first place by Wed night. There's also that whole wild card thing, but the division is the goal right now.
Kyle Lobstein gets the ball tonight at the Tigers – Giants game will be the only game on Sunday night. Lots to be excited about. In three starts covering 17 innings this year, Lobstein has 13 Ks, 8 walks, and a 3.18 ERA. He's pitched well enough, and we'll likely need several more of those this year as there has been no news on Sanchez in weeks, which is bad news.
Baseball Reference game preview here.
I'm headed out to the Death Star to see the Cowboys most likely get murdered, so someone please post the lineups later. I'm looking forward to coming back tonight in time to watch the Tigers start their 2014 playoff march.
#DoItForTheRotation