Game 2014.140: Tigers at Indians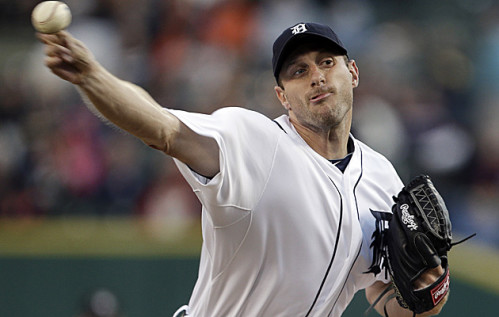 Unlike the previous game, last night's game was not a story of blown chances; it was a game of no chances. The pitcher previously known as Justin Verlander (currently known as Worst Contract In Baseball) had a sub-Kyle outing, and the Tiger bats took the day off to golf.
Tonight the Tigers still have a chance to take the series, with Max "Hoping To Get the Worst Contract in Baseball" Scherzer on the mound against Trevor "Hope the Bats Don't Wake Up or I'm Toast" Bauer.
Maybe it's too early to peg this as a "let's see what they're made of" game, but…let's see. And what's with the Cleveland fans? They are still in a pennant race, and less than 10K last night?
Tyler Collins gets a rookie start tonight, and Hernan joins him at short.
Tonight's Collins-All-Cars Lineup:
Kinsler, 2B
Collins, RF
Cabrera, DH
V Martinez, 1B
JD Martinez, LF
Castellanos, 3B
Holaday, C
Perez, SS
Davis, CF