Game 2014.90: Tigers at Royals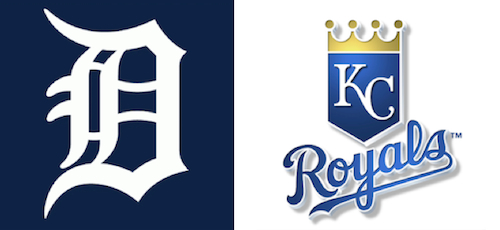 52-37, 1st place, 6.5 games up.
Jayson Stark posted his first half award winners today over on ESPN (you need Insider) and I thought there were several interesting items from a Tigers perspective.
1) VMart and Ian Kinsler were both mentioned in the AL MVP after-Trout-thoughts. Kinsler having a good year, but the more I thought about it, he's having a great year. He's projecting to a .792 OPS, 104 runs, 41 2B and 19 SB on top of solid defense. He legitimately is a top 10 MVP candidate.
2) Chris Davis is a candidate for AL Least Valuable Player. Success is a cruel mistress.
3) The pitching in the AL has been dynamite this year. Scherzer isn't even a top 5 consideration, behind the likes of Tanaka, Sale, Price, Kazmir…Scott Kazmir? Mistresses can reappear, I guess.
4) Sergio Romo is a candidate for Cy Yuk. Just the thought of him during the '12 WS makes me want to crawl into the fetal position.
5) The AL is loaded with "rookies" this year as Abreu will likely run away with the ROY award, despite stiff competition from Masashiro Tanaka and George Springer. But get one level past them and I think that Suarez and Castellanos would both merit consideration. After Iglesias went down and we raided the basement of other teams for SS, I feared a revolving door at the position all season. But Suarez become a dependable everyday player. What more could we ask for.
*******
Tonight's game won't be easy as Porcello takes on James Shields. Game preview here.
1. Jackson, CF
2. Kinsler, 2B
3. Cabrera, 1B
4. Martinez, DH
5. Hunter, RF
6. Casetellanos, 3B
7. Avila, C
8. Romine, SS
9. Davis, LF