Game 2014.90 Postgame: Tigers 5, Royals 1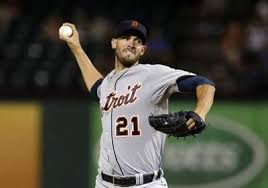 Solid win all the way around. The game followed suit for a lot of Det/KC games this year until the Tigers' outburst in the 9th.  That's 6-0 in KC this season, as the Royals are this year's 2013 Indians.
Baseball-Reference postgame here.
Three stars:
1) Rick Porcello – he was dealing again. Only 6 hits in 7 IPs, but he did walk 3. Two of the baserunners were erased on double plays.
2) JD Martinez – leading off the 9th with a cushion run was huge. Have we lost since VMart sat?
3) Joe Nathan – they should all be that easy.
I'm going to update everyone on the web site in the morning.