Game 2014.61: White Sox 8, Tigers 2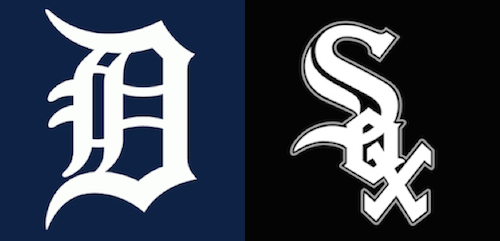 Detroit at Chicago, Verlander vs. Danks, and they ought to get it in this time, 'neath the color of October skies (in June).
Tonight's "Tigers are better than the Sox" lineup:
LF Davis
2B Kinsler
DH Cabrera
1B Martinez
RF Hunter
CF Jackson
3B Castellanos
C Avila
SS Suarez
P Verlander
Not liking Miggy at DH, for defensive reasons. Verlander and Danks both come in with well-pitched wins versus the opponent earlier this season. The bats showed up for JV; versus Danks, it was that familiar story of plenty of runners and not plenty of runs (1, to be exact). Verlander has two good starts against the White Sox this year, in fact. The second one ended happily with the legendary RBI bunt from Bryan Holaday. A little more such daring might be called for in this game and hereafter, because the Tigers are having one heck of a time plating runners and cashing in. One more runner left standing at 3B and I am going to scream.
OK, Chicago. Game on. We are your overlords.
POSTGAME: OK, we're no one's overlords. Bottom of the 6th, game over. Not one our favorite team can be very proud of. This one's beyond hat tipping, I should think.