Game 2015.56: Blue Jays 7, Tigers 3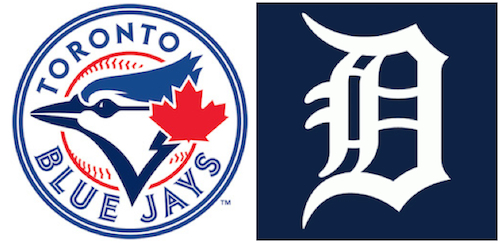 The offense was truly offensive last night, and doomed to another series loss, the Tigers continue to fade. It's lefty J.A. Happ against Justin Verlander in the day game finale, Detroit (31-24, 1st Central, 3rd AL) vs. Toronto (36-24, 1st East, 2nd AL).
I was going to link to good games for all of the 25 Tigers, and report on what I liked about each player with only a light sprinkling of stats, but the Tigers have worn me down with how they are finding ways to lose. Makes me even more tired than I already am. It'll have to wait.
Welcome, Eugenio Suarez – MLB debut last night as late-inning replacement. The DFA of Danny Worth the infielder was predictable, but I'm not sure the DFA of Danny Worth the knuckleballer was warranted. That was more fun to watch than some other bullpen performances we won't mention or name names about, wasn't it?
Big funk going on. It tempts me to make some kind of dire prediction. "Heads are gonna roll," that sort of thing. But honestly, what is there to do for them but get it together? We know they can.