Game 2014.79 Postgame: Tigers 5, Athletics 4.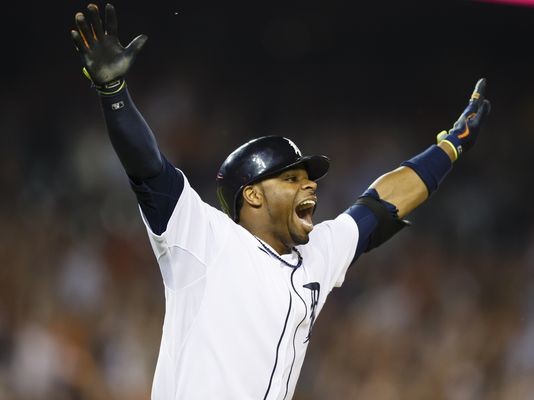 That ending was like a never-ending buffet for a diehard's soul.
Austin Jackson's nine pitch walk was Sean Doolittle's second walk issued this year. Doolittle had only allowed 1 walk against 56 strikeouts in 39 IPs this year. Those are video game numbers.
Then Rajai Davis stepped up, and took a curve for a ball.
Then this. The Ultimate Slam (down 3, walk off).
(I tried to embed the video, but couldn't figure it out. If anyone knows, please explain).
I was able, however, to load up Dan's call. This gave me goose bumps when I heard it live.
Audio clip: Adobe Flash Player (version 9 or above) is required to play this audio clip. Download the latest version here. You also need to have JavaScript enabled in your browser.
Enjoy. (you'll need to turn your speakers up, still working out the kinks over here)