Game 2014.70: Tigers at Indians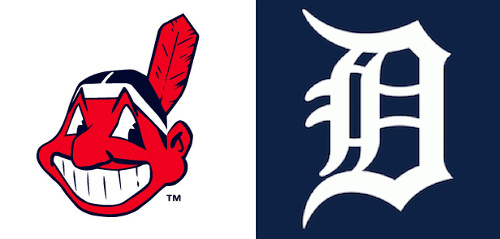 Yesterday's win was a lot like getting a Valentine's card from the cute girl in 4th grade. It's awesome for a minute, then you realize that eventually, everyone gets one.
For whatever reason, the local press still continues to paint a rosy picture on the state of the team. Bob Wojnowski wrote today that the Tigers "dodged a complete disaster" yesterday by taking one from the Royals.  Hold on a sec Bob, we need to get on the same page here. Losing 3/4 to anyone at home in the midst of a .333 month is a complete disaster. It doesn't mean that the team can't get on the right track, but losing 8 games in the standings in June spells death for a lot of less talented teams. The Tigers fate hangs in the summer.
I will admit that some tough questions are finally being raised. The Freep published a comment by Jayson Stark which suggests that Verlander's consistent high pitch counts have caught up to him. Would he be more effective in the bullpen? How long is long enough to make such a determination. Probably not 8 starts, but 20 – 30? A whole season? I fear this will be an ongoing conversation.
Also, is Alex Avila tipping pitches? He says no, but what else is he going to say? Seems like this would be an easy theory to prove.
Unfortunately, you can't read anything Tigers right now without mention of Ausmus' ill-fated comments. Perhaps Ausmus-gate 2014 can serve as a welcome distraction to the losing that has been going on for a month.
Porcello v. Kluber tonight.
1. Kinsler, 2B
2. Jackson, CF
3. Cabrera, 1B
4. Martinez, DH
5. Martinez, LF
6. Castellanos, 3B
7. Kelly, RF (Hunter supposedly back on Sunday)
8. Holaday, C
9. Suarez, SS