Game 2014.68 Postgame: Royals 2, Tigers 1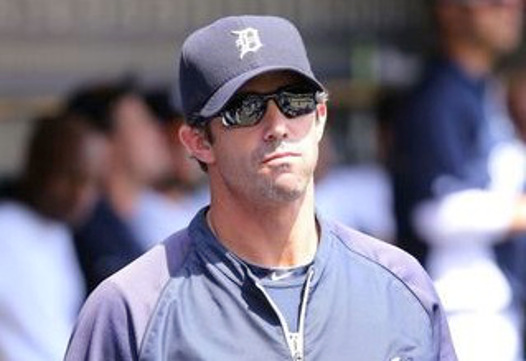 "Ball keeps bouncing Royals' way as Tigers fall. Unlucky ricochets, former Tiger Infante spoil Smyly's solid seven-plus."
Yeah, that's the Tigers.com headline, more of the same. Just stop it. The Tigers are NOT on an extended unlucky streak right now, they just are not playing well. Their pitching has been failing hard and often, and when it isn't, they can't buy a hit.
Smyly's outing was, actually, more than solid: 2 runs (and I don't get how they were both earned) over 7 innings. More good news: JD Martinez had another good game, going 2 for 4. He now has an 8-game hitting streak, and has raised his average to .299. All for naught though: the rest of the Tiger lineup could do nothing against the Mighty Guthrie, fanning 9 times as Miguel Cabrera continued to look uninspiring and Victor Martinez (et tu, Victor?) joined the party with 2 strikeouts (there's one for the Research Department: last time V-Mart struck out twice in a game).  I'm going to go all Lloyd McClendon here and say sometimes you have to stop tipping your cap and accept the fact that you were beaten by some pretty average stuff.
It would be pretty hard to top the story line of the Tigers' rapid plummet down the Central standings, but Ol' Smarty somehow managed to make himself the story today. Which is to say he really stepped in it. To recap: Ausmus was explaining how he tries to keep a positive attitude when dealing with the frustrations of the current Tiger skid. Then he was asked: "How are you when you go home?"
"I beat my wife," Ausmus responded.
Oh my. Not funny.
Look, he obviously was joking, as he immediately pointed out, and repeated in his post-interview apology, and I can't imagine anybody thinks otherwise. But that was just wrong in so many ways. This wasn't a bar or locker room conversation. Ausmus is the face of the organization, in a professional setting which requires professional behavior. If this were, say, the NFL, he'd be hammered with a big fine. It's MLB, so who knows. Either way, it's disappointing and spoils the package we were sold of the intellectual, urbane young New School guy. The honeymoon was already over for Ausmus, this was the last thing he, or we, needed.