Game 2014.63: Twins 2, Tigers 0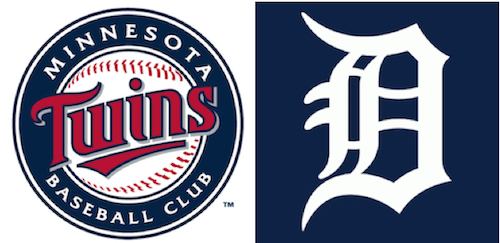 34-28, 1st place, 2.5 games up, 3-7 last 10, 1-0 last 1.
Tigers return home from a quick rain shortened three game set in Chicago to face the Twinkies for three.
I'll be honest. Last night's Scherzer shutout wasn't as enjoyable as it should have been, mostly because we still need 10 more of those in a row to get back to where we were mid-May. Couple that with my new Pavlovian response to "closer situation", and I could barely listen to good ol' Dan D. But the Tigers win as they are inclined to do every third day, and hope re-springs.
Smyly v. Kyle Gibson tonight
Sanchez v. Deduno tomorrow at 4:08
Porcello v. Nolasco Sunday at 1:08
Bryan Holaday has been doing everything right as of late – hitting, calling good games, not throwing the ball into left field, but unfortunately he bats right handed, so we may not see him until Monday. I know that it's easy to point heavy blame at Ausmus right now, so I'll go ahead and do it. Where is the creativity and reason? Where's the fire? Where's the rational thinking? Yes, we're running more, but that's b/c we have those assets now. I'm still seeing rather traditional managing – not what I was expecting.
Tonight's [insert name here]'s Due Lineup:
1. Kinsler, 2B
2. Jackson, CF
3. Cabrera, 3B
4. Martinez, DH
5. Martinez, RF
6. Kelly, LF
7. Castellanos, 3B
8. Avila, C
9. Romine, SS