Game 2014.58: Tigers 8, Red Sox 6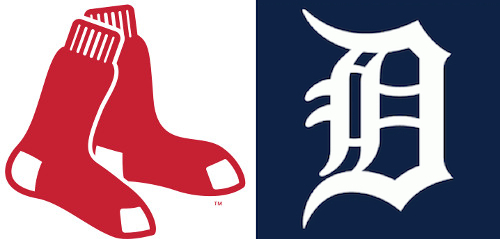 Well that was a relief.
Some of our commentators suggested that it was time for some veteran leadership. As if on cue, Torii Hunter emerged before the game decked out in the dreaded Zubaz, and proclaimed that despite all the Twitter flak, there was no Zubaz Curse. "I was in my Zubaz before the game, just to let them know that it had nothing to do with anything."
And thus was the curse broken. Joba was relieved, since he started the whole Zubaz thing and was taking the brunt of the criticism. "Torii wore a full Zubaz uni [pregame]. So for everybody on Twitter, it's not the Zubaz. Don't knock the Zubaz." (Quotes courtesy of Jason Beck tweets).
I suspect Torii was just having a teammate's back here (isn't that part of what leadership is about?), but the Tigers finally had a good start, good hitting, and good bullpen work, and Hunter himself went 3-4 with a home run.
The Tigers look to make it two in a row tonight, and clinch their first series win since they were in Boston. Eugenio Suarez will be making his first start at shortstop; Alex Avila will be given a cautionary rest (he passed the concussion test), and Bryan "Wheels" Holaday will get the start. Player to watch: Nick Castellanos, who has had two consecutive three-hit games.
Tonight's Suarez Soiree Lineup:
Davis LF
Kinsler 2B
Cabrera 1B
Martinez DH
Hunter RF
Castellanos 3B
Jackson CF
Holaday C
Suarez SS