Game 2012.65 Postgame: Tigers 4, Twins 3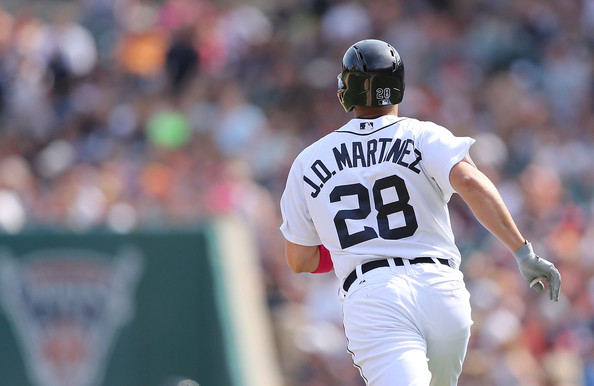 A series win is a series win. Player of the game should be Oswaldo Arcia.
Porcello was dominant for most of the afternoon, and note that all three 6th inning runs were scored with two outs. Having him go 7 after using up every clown in the car last night was huge. Joba and Nathan didn't go quietly, but they escaped. Regarding Nathan – I'd like to point out a) his ERA was 6.66 right before he got that final out, and b) his WHIP is going to go up after that 9th inning. I think there is still has a lot of slack on that leash. Let's hope that he can get going.
– A day after going 9-19 with RISP, the Tigers were 2-14 today.
– Austin Jackson is batting .116/.224/.140/.364 OPS with RISP. He's batting .285/.377/.434/.811 in all other situations.
– 4 straight quality starts by Tigers starters. Verlander goes tomorrow.
– KC is about to win their 7th in a row. Four game set starts tomorrow (includes a makeup game on Thurs).