Game 2014: 39 Tigers 6, Red Sox 2
A 5-game winning streak, a 10-game road winning streak, 26-12, a 6 1/2 game division lead. It doesn't get much better than that.
Rick Porcello also hasn't been much better than he's been this year. Here  is a nice story about Porcello, where Jeff Jones talks about how much better Porcello's secondary pitches have gotten.
Tonight the Tigers pursue the difficult task of pulling off a Fenway Park sweep; the last time the Tigers even won a series there (which is a given now) was in the magical season of 2006; the last sweep was…well I don't know when. The preview said Sept 28-30 1993, but when I look back at that season I see that they actually split a doubleheader on the 28th. The Research Department will have to look into this.
Their hopes will rest on newly returned Anibal Sanchez, making his first start since leaving his April 26th start with a lacerated finger. To make room for Sanchez, Justin Miller was sent packing to Toledo. I had assumed it would be Robbie Ray heading back to Toledo, where he could continue to get work in as a starter. Combine this with seeing Ray get up in the bullpen in the 8th inning last night, and it looks like Ray is going to stick around in the bullpen for now, a move I don't like. He is going to be a starter, he should be in Toledo starting. But that's just me (obviously).
The Red Sox will send out Jake Peavy, the last man standing in the Peavy-Garcia-Iglesias trade. Seeing Jake should bring a smile to the face of Torii Hunter, who is 8-for-18 career (.444) against Peavy, with a 1.307 OPS.
Tonight's Sunday Night Baseball Lineup:
Kinsler, 2B
Hunter, RF
Cabrera, 1B
V Martinez, DH
Kelly, 3B
Jackson, CF
JD Martinez, LF
Avila, C
Romine, SS
The Tigers seem to do the opposite of whatever I through up there in the lineup header: when I called them Green Monster bashers they squeaked out a 1-0 win; when I called them one-run wonders they blasted Boston 6-0. I'm trying to figure out how they will not be a Sunday Night Baseball lineup.
Postgame
The Tigers are now a ridiculous 14-4 on the road.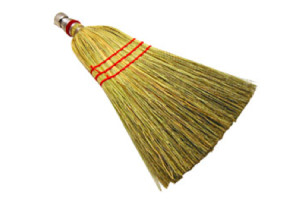 Of course we have been beating up on the weak division: currently the AL Central is 32-18 against the AL East.