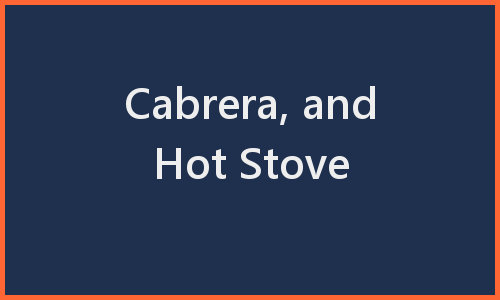 Miguel Cabrera won his third Silver Slugger award today, and joined Albert Pujols in the distinction of winning it at three positions (remember he predominantly played OF for the Marlins when he first came up).
But on to the more pressing issues at hand:
The Tigers are being routinely mentioned as the team most who will make the strongest bid for Victor Martinez (for four years, surmises Peter Gammon), but does Manny Ramirez make sense in Detroit?  Apparently Battlestar has the inside scoop on Martinez, telling Morosi that the Tigers' Venezuelan faction could help.
I agree that Carl Crawford is the crown jewel of the hitters, but the rumors put him at $100MM over 5 years, and I don't think that we can do that, and fill our C need.
Note that Casey Fien signed with the Astros today.  He had a career 8.36 ERA and 1.643 WHIP with the Tigers.