PREGAME: It's A.J. Burnett against Zach Miner.
Miner has had a quality start in 3 of his first 4 efforts since returning to the rotation. Burnett has great peripherals. He fans a batter per inning and 2.3 for every batter he walks. His home run rate of .8 per 9 innings is solid also. Somehow he has a 4.62 ERA though.
The lineup is the same as last night's.
Granderson, CF
Polanco, 2B
Guillen, 3B
Ordonez, RF
Cabrera, 1B
Joyce, LF
Sheffield, DH
Renteria, SS
Inge, C
TOR @ DET, Tuesday, August 12, 2008 Game Preview – Baseball-Reference.com
Game Time 7:05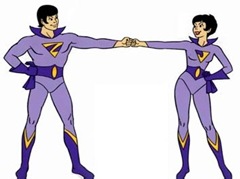 POSTGAME: Sigh. Well, the Whipping Boys (Sheffield, Renteria, Inge) power was activated in the 6th inning. Sheffield hit his 2nd homer and the other 2 hit back to back 2 out doubles. That should have been enough to beat the Blue Jays until Bobby Seay and Joel Zumaya combined to give it back.
Whether it is injury, or needing more recovery time, or simply needing more time to work on things, Joel Zumaya has to be sent down. There needs to be a spot made for Todd Jones on Friday, and it has to be Zumaya that is sent down. He now has 23 walks in 23.1 innings. Francisco Cruceta and Zach Miner were demoted for far less. If the fastball isn't what it was, finding his change up and commanding his curve ball need to be next on the to do list and he shouldn't be doing it with the big league club.
Zach Miner was very good again. That kind of got lost in everything else.