Bonderman stays away
Jeremy Bonderman turned in another disappointing performance in his latest start against the Yankees. It seemed to follow a pattern than Bonderman has established and has led to the worst set of peripherals in his career. Let's go batter by batter through the first inning to see what went wrong:
Bonderman against Damon: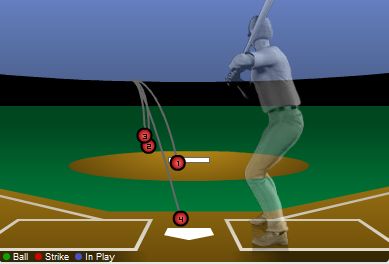 Things started out well for Bonderman. He got a first pitch strike on a fastball in the lower outside quadrant. Damon fouled off two borderline pitches on the outside corner before fanning on a slider that bounced up.

Bonderman against Jeter: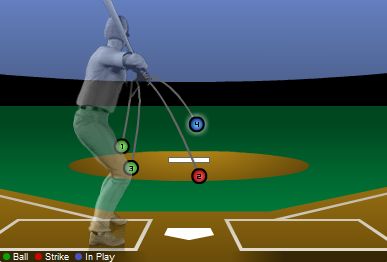 I liked this sequence as well. Bonderman came inside with a fastball, outside corner with a slider, and inside with another fastball. He then went with on the outer half of the plate that Jeter drove the opposite way for a homer. It caught a little too much plate but at the same time it was a nice piece of hitting by Jeter who hadn't gone deep yet this year. It wasn't a horrible pitch and I liked the inside-outside aspect of the at-bat.
Bonderman against Abreu: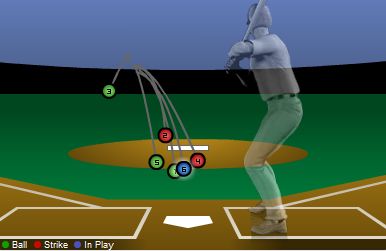 Bonderman seems to regroup after the homer. He works at the bottom of the strike zone to Bobby Abreu and just misses on a couple pitches at the knees. He throws a sloppy change up out of the strike zone but throws a slider on the inner half and then one that just misses the outside corner. Abreu sends a fastball at the knees right back through the box. At this point there have been a couple hard hit balls, but he's still been throwing okay.
Bonderman against Matsui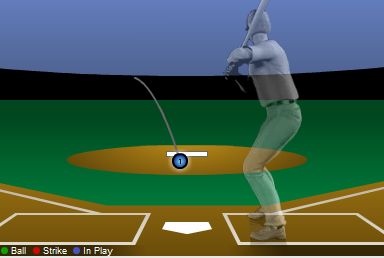 Hideki Matsui took the first pitch he saw, a 90mph fastball, and hit it right back through the middle for another single. It was the grounder that Bonderman wanted but it was hit hard and split Renteria and Santiago.
Bonderman against Giambi: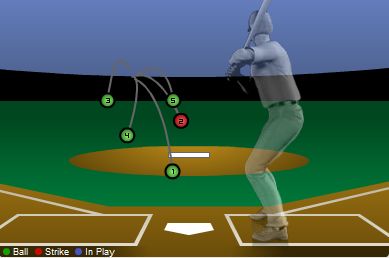 This was the first at-bat where it looked like Bonderman had lost it. His first pitch was a fastball that was borderline. Everything else was up and outside.
Bonderman against Cabrera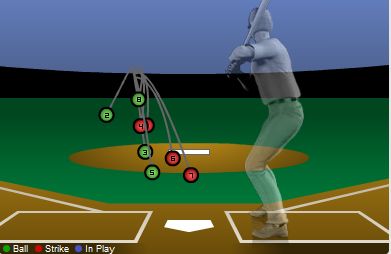 Now with the bases loaded Bonderman has to go after Melky Cabrera right? He got lucky with a called strike on a pitch off the plate. He then threw the next 5 pitches in the same spot before getting a fastball and a slider over the plate, both of which were fouled off. He then missed badly outside to walk in a run.

Bonderman against Cano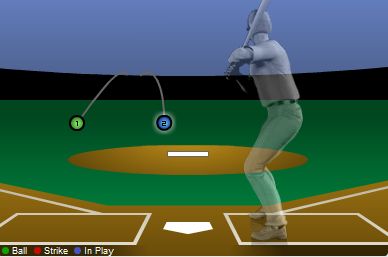 Bonderman floated his change up way outside to Robinson Cano. He then threw a fastball on the outer black that Cano managed to pull sharply to second base resulting in an inning-ending/inning-escaping double play.
It's my impression watching Bonderman this year that he is either unwilling to, incapable of, or instructed to not bring his fastball inside to left handed hitters. Bonderman started off this game locating well, but he was hit. And when things turned bad he stayed way the heck away from a left handed hitting lineup.
You can see it on the Giambi at-bat. You can see it in the Cabrera at-bat. And if I can see it you know opposing hitters can see it which is why Cano was able to pull an outside fastball sharply. There is no way that Bonderman's fastball on the outer edge, set-up by his slider, should be able to be pulled like that.
One issue is that Bonderman's fastball, like Justin Verlander's, is down a couple miles per hour. The other issue is that there is nothing keeping hitters from lunging across the plate. We saw it in his start against the Rangers when he walked in a run throwing everything off the plate. We saw it in the first inning of his previous start against the Yankees where it was fastball after fastball off the plate.
I guess the good in this outing is that he used all his pitches in the first inning instead of just the 2-seamer. But either by design or out of fear he didn't come inside to left-handers.
Bonderman's fastball has a natural tendency to run outside against left handers. His inability to harness the movement has resulted in bouts of wildness in the past. But now he's outside with all his pitches. We've seen Tigers left handed hitters frozen by fastball that start inside and swing on to the inside corner. When was the last time we saw that from Bonderman?
It's a lot easier to sit here and criticize from behind my laptop, and I could be way off base here. But whether or not it has anything to do with pitching away, Bonderman is throwing a lower percentage of strikes than at any point in his career (58% in 2008, 63% in career). He's only throwing first pitch strikes to 51% of hitters (58% for career). He's allowing 50% more 3-0 counts than his career numbers and he's getting to 0-2 on only 11% of hitters (19% every year except 2003). His 4.16 ERA is acceptable but not sustainable for a pitcher walking more than he strikes out.
Whether it is bad game planning, bad coaching, or simply bad execution, things are only to get worse for Bonderman until he can throw strikes with some consistency. And in my mind his biggest problem seems to be his failure to come inside to left handed hitters.