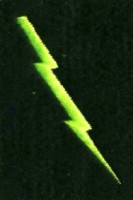 PREGAME: Last night's win was great and dramatic and uplifting. It reminded me in some respects of a dramatic come from behind victory against the Blue Jays last September. The win was supposed to propel the team back into the playoff hunt. Instead Chad Durbin came out and gave up 5 runs without making it out of the 3rd inning. So there's some pressure on Nate Robertson tonight to let last night's effort emotion carry over.
Robertson hasn't been sharp in his first 2 outings, but not awful either. Working in his favor are 11 K's in 10.1 innings. Not working in his favor are 19 baserunners and 198 pitches in those 10.1 innings.
Scott Baker is taking the mound for the Twins. He turned in a gem of a game in Comerica Park where he lost a 1-0 duel on an 8th inning Marcus Thames homer. That might be part of the reason Thames is in the lineup over Jacque Jones tonight despite Baker having 846 OPS allowed against lefties as opposed to .735 for righties.
MIN @ DET, Tuesday, April 15, 2008 Game Preview – Baseball-Reference.com
POSTGAME: Now that is the powerful middle of the order in action. Sheffield-Ordonez-Cabrera-Guillen, or 3-4-5-6 all went deep tonight. Maggs doubled in the tying run and the foursome accounted for all 6 RBI.
Nate Robertson had a solid night, save for one ill advised pitch to Justin Morneau. But he had to leave with a gallon left in the tank when he strained a lat. While he had some 3 ball counts, he was efficient enough and only gave up one walk while fanning 5.
There were two things to note with the bullpen tonight. The first was that they were pretty good. Aquilino Lopez made his first appearance since his starter-ish night in Chicago and retired all 3 hitters he faced. Clay Rapada took over to take care of Morneau/Mauer. And Jones was Jones. The tying run got on base but didn't get past first.
The bigger bullpen item for me was that for the first time this season that I can recall, Jim Leyland was aggressive in his use of the pen. He had the next guy ready instead of waiting for the current guy to fail. Brining in Rapada to face Mauer/Morneau was a no brainer, but the kind of move that hadn't been made. And more importantly, even before the game was tied he has his top arms, Bautista and Jones, ready for the ninth. Leyland had been managing the pen like any deficit wasn't worthy of those guys – and it seemed that things would go from 1 run down to 4 runs down without nary a visit to the mound.
Well folks, we have ourselves a first win streak, a first series win, and a first series sweep.
Game Time 7:05