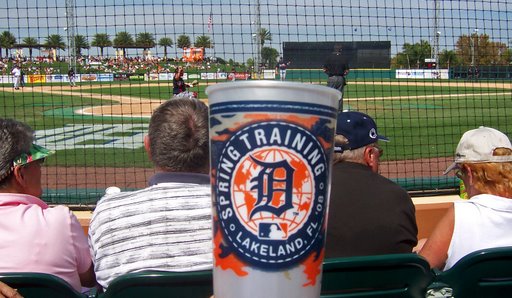 PREGAME: Hey, the Tigers are on TV and I'm home to watch it. It will be Dontrelle Willis taking on Jesse Litsch today at 1:05. With the game in Lakeland, hopefully we'll get to see the full lineup in action.
If you happen to be around to watch the game, feel free to chime in.
Art note: The above shot was taken by Tom Hagerty. His album of Joker Marchant shots can be found here.