Mcdonald Traded & New Mud Hens
The Tigers traded John McDonald back to the Toronto Blue Jays for cash considerations. This comes one week after the two teams completed their July trade by agreeing to cash considerations. Essentially, the Tigers rented McDonald for 3 months. The trade frees up an additional spot on the 40 man roster, and may indicate the clubs interest in acquiring another infielder this offseason.
I'm a little sad to see McDonald go, if only because he was so nice to my son when we went to a game.
New Mud Hens Logo
The Toledo Mud Huns unveiled a new logo today.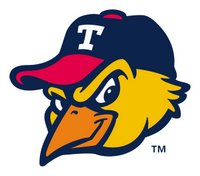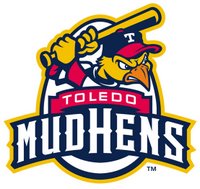 I actually like the new logo quite a bit. Unfortunately I bought a Mud Hens hat a couple months ago. I guess now it will be vintage.